Introduction
A spray machine is an essential item for gardening, farming, and agriculture. To find out the reputed vendors or sellers who really supply good quality products in Bangladesh can be a little bit confusing for you. Here we explore the leading and trusted online sellers who provide quality garden sprayer machines in Bangladesh at affordable prices.
SH SERVICE
We offer manual, auto, charger, petrol engine, power sprayer, and backpack spray machines for garden and agriculture. Our main sprayer brand is KOSHIN, made in Japan. We have also our own brand of sprayer machines, SONALI.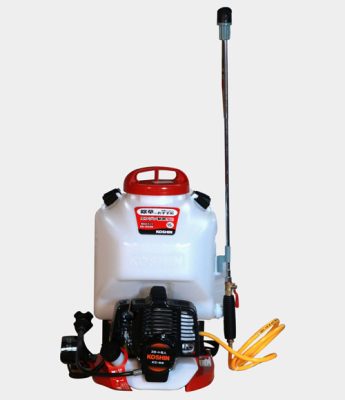 See our all spray machines
Bd Stall
The price of the spray machine in Bd Stall starts from 600 Taka to 45,000 Taka. Check their website and choose as your needs. Bd Stall is a prominent online vendor for garden equipment.
Sagartex bd
Sagartex BD has been a sprayer machine supplier in Bangladesh for a long time. Spray machines are the only means of spraying liquids in the garden, farm, or agricultural fields. They provide all kinds of sprayers.
Mhmart bd
This seller provides portable power sprayers with 4 4-stroke engines and 2 delivery guns. You can look for their online store or physical location – 302, Enayet Bazar, Chittagong.
Online Agro Bd
You will get manual and power sprayer machines at affordable prices in Bangladesh from this online store. Ranges are generally ৳ 20,000, ৳ 25,000, ৳ 28,000 or ৳ 30,000.
Daraz Bd
Daraz bd is the biggest e-commerce to buy anything. They have lots of spray machines both hand pressure manual to power sprayers for big gardening for farming. Buy knapsack sprayer machine with a spraying gun big size 18L at the lowest prices in Bangladesh from Daraz.
Sakura Power Ltd
Buy agricultural & garden spray machines at the best price in Bangladesh from Sakura. They have 5 to 20 liters manual, rechargeable & 4 stroke power sprayers.
Malamal Xyz
It is another online seller for better quality garden sprayers for agriculture and farming. They provide auto, manual, rechargeable, and power spray machines with free home delivery.
Bd Shop
It is a renowned online vendor for garden and agricultural products in Bangladesh. The latest price of the Lion Spray Machine (16L) is ৳1,800.00. You can buy the Lion Spray Machine (16L) Online at best the price from the BD stall.
Agro Bangla
Agro Bangla is another reputed garden and agricultural products supplier. You can buy spray machine from their online store. They have free home delivery and easy payment methods.
Conclusion
When searching for a spray machine, consider factors such as the type of spraying you need (e.g., agricultural, pest control, gardening), your budget, and any specific features or requirements you need. Research thoroughly and compare options to find the best spray machine in Bangladesh that suits your needs. And must be a good seller who really provides quality products.